Oklahoma City's Custom Home Builder
For the last 25 years, we have been dedicated to building custom homes that reflect the lifestyle and unique personalities of our clients all while integrating our superior craftsmanship. We tailor our one-of-a kind custom homes to fit a wide range of budgets, but ensure all demonstrate our commitment to unsurpassed quality, attention to detail, and attentiveness to our clients' desires.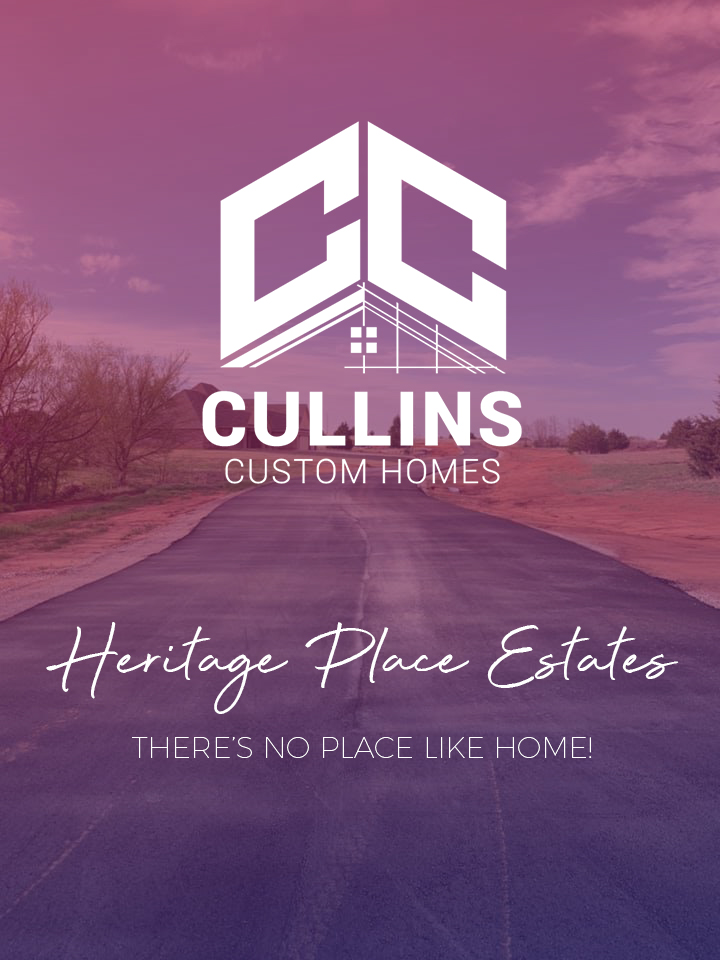 Are you looking for the perfect piece of land to build your home on? Look no further. Set your roots in Heritage Place Estates. Click below to see a map of our lots. 
Build With Cullins Custom Homes
I had heard about Cullins Custom Homes through my realtor. She showed us a home they had just built and we loved it. What I liked most is how great a guy Cullins was and is. He was very helpful through the entire process. I'd say Cullins Custom Homes builds great homes and they are genuine and trustworthy.
We found a home Cullins Custom Homes had already built & fell in love with the style of it!! They've been so great ! We've lived here for a year & any time anything needed worked on or fixed , they were here to help immediately!! I refer this builder to all of my real estate clients & fellow realtors! Communication is great! Their style is classic & modern and just what we liked. They're very flexible to making custom changes for you! They are timely, Affordable, professional and go above on customer service ! We recommend them!!
When we were looking at different home builders everyone told us that no one could beat the quality of Hill homes. When we looked at the house it was not only comparable to Hill homes but was significantly cheaper. We really compared the two homes and Cullins Custom Homes could not be beat in quality and price. Anything we asked of Cullins Custom Home they meet with quality finish. They are very easy to work with and go well above and beyond to ensure they meet your satisfaction. My family highly recommended to all our friends that were building in the area. For the quality and price you cannot do better than a Cullins Custom Home.
Ready to build your dream home?
Send us an email and we'll be in touch!